part of the initiative world acre 2000 m²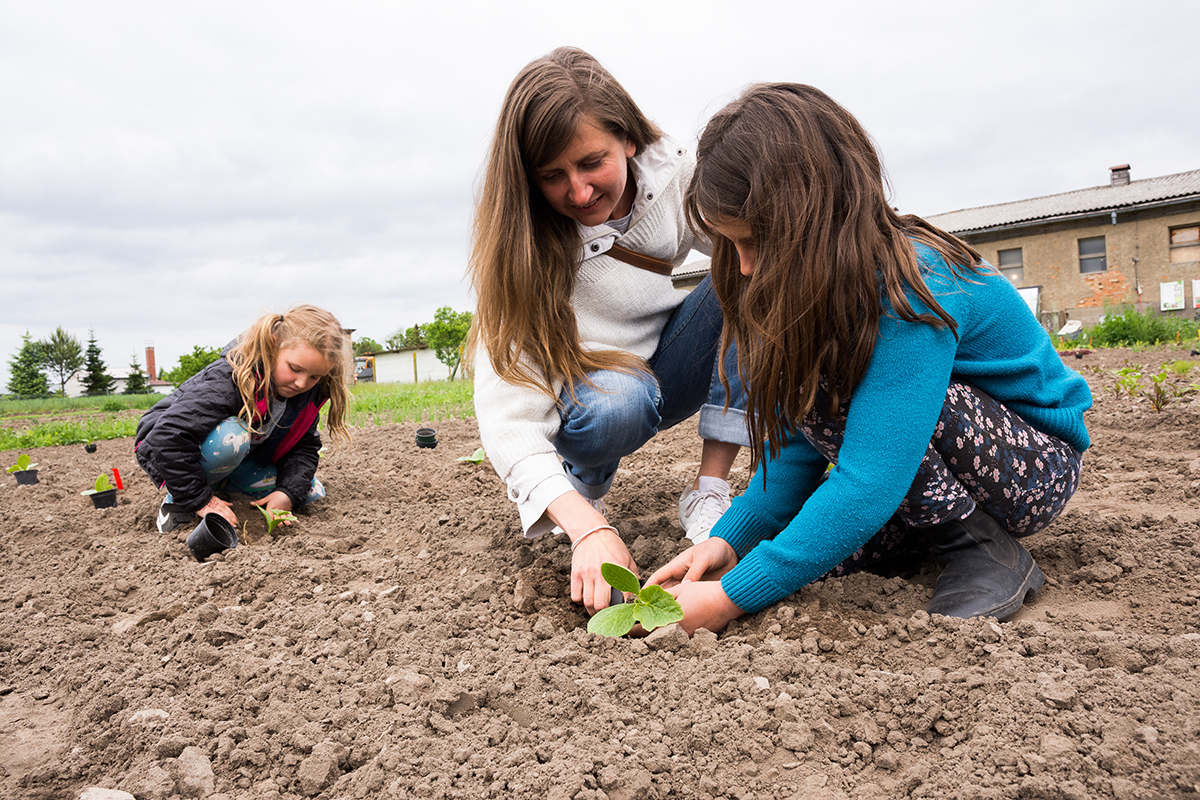 With the world acre we want to create global environmental awareness and to make visible how much land each of us bears responsibility with his work and consumption. This "dialogue area" is intended to convey the message that only 2,000 m² are available for every person on our planet.
Questions about the design of our agriculture and the future of our food production, especially on a local and regional level, invite us to question these topics. The aim is to strengthen global environmental awareness.
To question, discuss and establish new solutions for the common good together with agricultural actors and others involved in the use of land.
The world acre in Rothenklempenow is characterised by the fact that future production and processing are tested together with various partners. The Weltacker is part of the 2000 m² initiative of the Future Foundation for Agriculture.
Strengthening the development of organic farms in Vorpommern in cooperation with the BioBoden cooperative.
The BioBoden Genossenschaft sponsors the cultivation area for the winners of the next organic award 2019.
A new wind is blowing in Rothenklempenow. In January 2017 Höfegemeinschaft Pommern GmbH was founded. A cooperation of three Bioland farms for the marketing and refinement of natural products and the Vorpommern region. The aim of the community is to operate regionally anchored and biological, diverse agriculture and nature conservation.
partner of the world acre
LunchVegaz
vegan food from different parts of the world > potato, cabbage, carrots
Tlaxcalli
mexikanian tortillas & chips > Milpa production of corn, pumpkin and beans
GreenBoats
boats out of natrual fibre > flax
Sleeperoo
a capsule for sleeping outdoors > flax
Goodsport
power bars > glutenfree oats
Braubar Neulich
local brewed beer > malting barley
Naturpark am Stettiner Haff
design of grass land strips
Soil and More
Co2 tying with compost
Institut für plurale Ökonomie
new ways for regional economy
syn:format e.V.
art made by immigrants, acre godfathers
Gemeinde Rothenklempenow
togetherness in the community
Landschaftspflegeverband Region Odermündung e. V.
protection of landscape
Kita Schlossgeister Rothenklempenow
vegetable garden